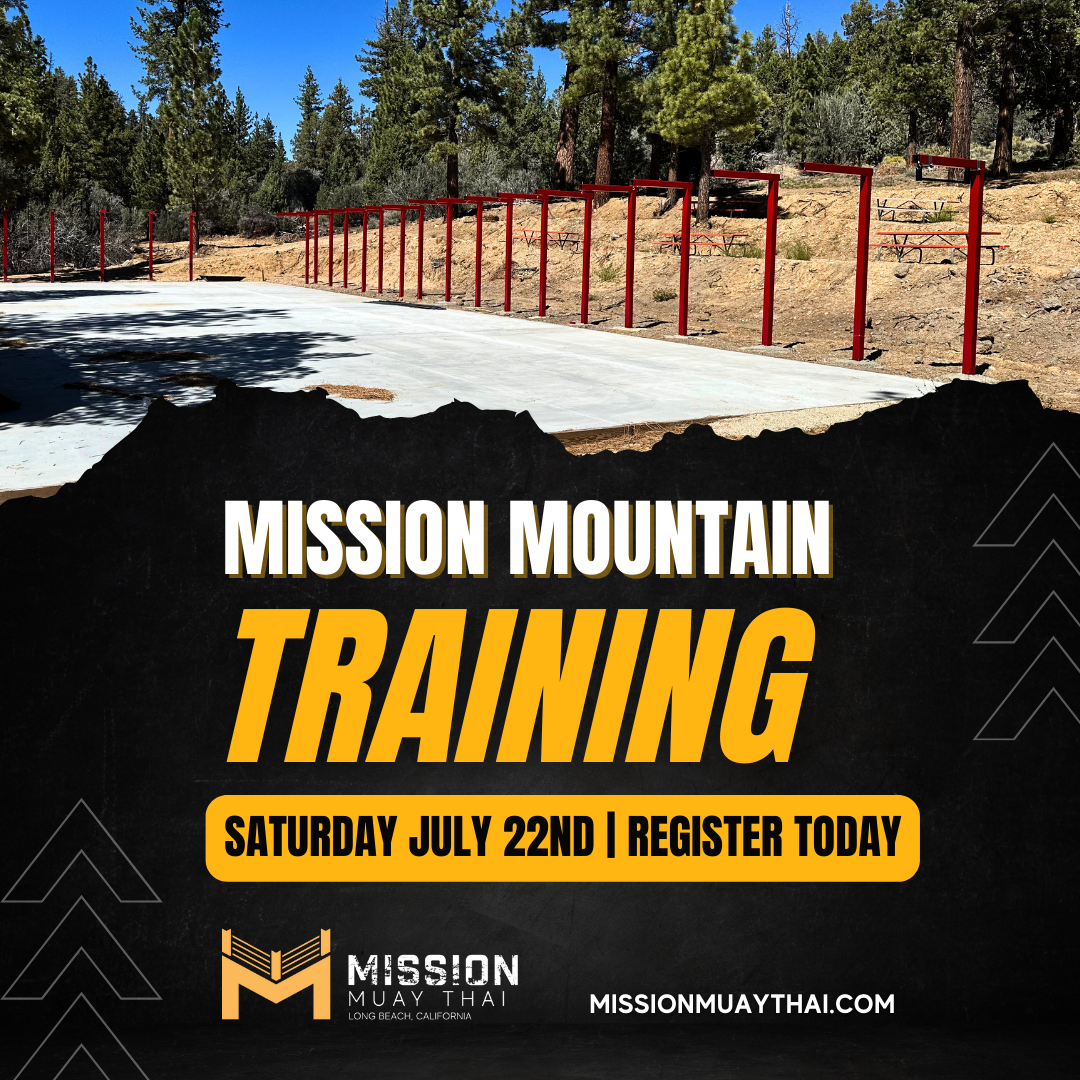 Mission Mountain Training
$80.00
Buy now
Mission Mountain Training
Onyx Summit Mountain | Saturday, July 22nd

Train Muay Thai and enjoy leisure activities with the Mission team at Onyx Summit Mountain – Saturday, July 22nd (7 am – 7 pm)! Plan for a 2-hour drive time from Long Beach.
Pricing:
Non-mission Student: $80
Onyx Summit is in the San Bernardino Mountains in the southwestern part of San Bernardino County with an elevation of 8,600 ft – it is the highest mountain pass in Southern California.
IMPORTANT DISCLAIMER: All guests must read and sign a liability waiver before traveling to Mission Mountain Training. People with any pre-existing medical conditions should talk with a doctor before traveling to high elevations. If you plan to travel to an elevation higher than 8,000 feet above sea level or higher, you may be at risk for altitude illness caused by low oxygen levels in the air. Click here to learn more about high-altitude precautions and tips:
Mission Mountain Training Details: 
All ages, All levels welcome – speak to Kru Jace about elderly, infants, or kids 5 and under prior to registering
Heavy Bag Muay Thai Training
Technique and Partner Drills
Light Technical Sparring drills
Team Running
Team Lunch Picnic
Leisure activities including hiking, basketball, and sightseeing will be included in an agenda (TBA)
Campground and Traveling Details:
No Camp Fires or Loud Music allowed
Everyone will be responsible for traveling on their own to Onyx Summit Mountain. We will be meeting as a group at Stater Brothers (grocery parking lot): 1775 East Lugonia Ave., Redlands CA 92374 ( 7 am meet-up time)
Bring your own food and water for the full day (there is a Stater Brothers grocery store on the way before we go up the mountain pass, our meetup spot)
Portable bathrooms will be available – we are in the remote mountains, so bring personal necessities
Bring your own campground blankets, portable chairs, and canopies (if desired). We will have multiple picnic tables on the campground
Bring all of your training equipment including Thai Pads/Focus Mats and Belly Pads (if you own them)
Plan for a full day, prepare, and pack wisely! 
Questions? Email us: events@missionmuaythai.com